Seminars:
Seminars are for your education. They do not serve to beast the students all over the dojo floor, but are instead there so that you can learn, with like-minded individuals, the subject matter on offer. No affiliation or particular level of experience is necessary, just an open mind and willing to learn.
2013
Saturday 2nd February - Self Defence Made Simple, in Newton Abbot. The Ladies Self Defence team opens the door to males and females for this course in how to use simple measure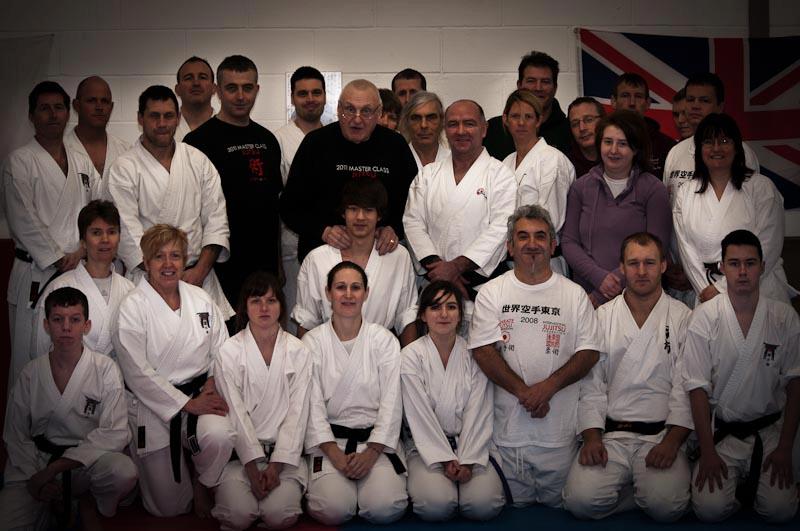 s to defend yourself in the real world. 1.30-4.30pm for only £10. Please call 01626 360999 to book your place.
Sunday 3rd March - Hanshi Wingrove in Newton Abbot. Jutsu returns to Devon.
Sunday 10th March - The Bunkai Formula seminar with John Burke sensei, Newton Abbot. 1.30-4.30pm refresher for the Bunkai Bootcamp and close-up analysis of how those principles come together. £20 on the day, or only £10 if booked and paid for by Friday 1st March. Please call 01626 360999 begin_of_the_skype_highlighting 01626 360999 end_of_the_skype_highlighting to book your place. You can pay by card using this link:
Saturday 6th April - Dan Grading
Friday 26th - Sunday 28th July - MHKA Summer Camp, Brecon, Wales. Please contact Sensei Martyn or Emma to book. Training outdoors in Wales, the course has teaching from John Burke sensei, Martyn Harris sensei (whom you have seen on the Naihanchi-Tekki Shodan Kata Comparison DVD), and Martyn Skipper sensei. 3 styles, yet common principles. The course includes training and meals during the course.
Friday 2nd - Monday 5th August - Bunkai Bootcamp. Newton Abbot.
Monday 19th - Friday 23rd August - Summer School, Karate Academy, Newton Abbot
September 15th Wrawby seminar Book via Andrew Banks sensei
Saturday 19th & Sunday 20th October - TMAX, Martial Arts Tradeshow, Coventry Ricoh Centre. Free Workshops and demonstrations, Q&A invited.
To book a seminar at YOUR dojo, please call 01626 360999